UFC versus real life
While UFC and MMA in general are considered by many to be the epitome of fighting, it is extremely prudent to consider that it is a world away from self defence in a street fight.  Not only for the environment which is an isolated cage free of obstacles and dangers, with a fence separating you from any other person (other than a referee who is ready to stop the fight at a moments notice!).
Then there is the fact that there are time limits, weight classes, no weapons, and a limited array of clothing options, all of which would make a difference in  a "real" situation.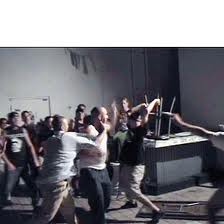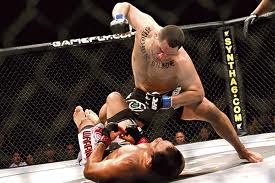 Lastly, and most interestingly to the traditional martial art technicians out there, here is a sample of some of the fighting rules in an UFC match. These come from an excellent book called "Scaling Force" by violence experts Rory Miller and Lawrence Kane.
These moves are outlawed
Head-butts
Eye gouges
Throat strikes
Grabbing the trachea
Biting
Hair pulling
Groin strikes
Fishhooking
Putting finger into any orifice or cut or laceration
Small joint manipulation
Striking the spine
Striking the back of the head
Striking downwards with the elbow
Clawing, pinching or twisting the opponents flesh
Grabbing the clavicle
Kicking the head of a downed opponent
Kneeing the head of a downed opponent
Stomping a grounded opponent
Kicking the kidneys with your heel
Spiking an opponent head first into the floor
Throwing the opponent out of the ring
Holding the shorts or gloves of an opponent
Spitting at an opponent
Engaging in an unsportsmanlike conduct that causes injury. ?
Holding the ropes or fence
Using abusive language
Attacking an opponent during a break period
Attacking an opponent under care of the referee
Attacking the opponent after the bell
Disobeying the referees instructions
Interference by someone in the competitors corner
Not sure about you but most of these are things that I practice (or attempt with some care) within my training environment. It gives me hope then that I could prevail with this extended repertoire of available techniques.