Kung Fu Kids
Are your kids between 6 and 13 years old and looking at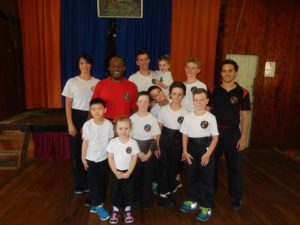 starting their martial arts journey?
Learning traditional Chinese Martial Arts with the Brisbane Kung Fu kids classes is the best way to teach your kids how to defend themselves while having fun.
Our team of qualified, talented and motivated instructors will teach your kids in a safe and friendly environment how to become strong and confident, with the ability to avoid danger and defend themselves or their loved ones if need be.
Our classes are packed with actions, fitness, techniques, games and partner work that will teach your children skills such as;
Our school also emphasises life values such as;
safety,
respect,
discipline,
assertiveness,
perseverance
and camaraderie.
Your children will have the opportunity to participate in demonstrations and tournaments if they so choose, ultimately helping them learn, and further increasing their self-confidence. Not to mention making their parents proud!
Check out the fun activities your child will get to do at our photo gallery page, or see who has been working hard and earned a place on the kids glory board.


With classes in Mt Gravatt and also private tuition available in Springwood and Ormeau, we are sure you will find something suitable for your children to start learning martial arts.
No experience is needed to start, so enrol now!
Kung Fu Kids Classes
Kung Fu Kids classes are currently held every Saturday Sunnybank Community Centre, 65 Gager St, Sunnybank

Kung Fu Kids Training Videos
We also have a number of kids kung fu videos online to help your child learn and understand the basics at their own pace at home.