The Home of Brisbane Kung Fu and The Traditional School of Chinese Martial Arts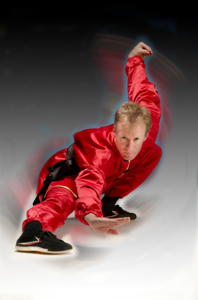 Brisbane Kung Fu was previously known as The Traditional School of Chinese Martial Arts; Wu Zen Dao. Founded locally in 1990, Dr. Yi-Yen (Ian) Lee created Wu Zen Dao (The Way of Martial Arts Zen), a martial arts academy where students can develop their physical body through Chinese martial arts, their mind through research and training, and ultimately their spiritual body through qi gong, meditation and living the Way of Martial Art Zen. Brisbane Kung Fu is renowned for its expert tuition in Shaolin Kung Fu and Tai Ji. With ongoing links to China and Taiwan, Brisbane Kung Fu has firmly established itself as a leading Kung Fu Academy in Australia.
Up Coming Events at Brisbane Kung Fu
Jan
12
Mon
2015 Training begins at Brisbane Kung Fu

@ McGregor State High School
Jan 12 @ 6:00 pm – 8:00 pm
Welcome to 2015. Get back into the swing of things and start up your Kung Fu training for the year. Bring along your New Years Resolutions and get set for an awesome year!